Class Description:
An introduction to the origin, transmission, and translation of the Bible, including its inspiration, canonization, preservation, and textual reconstruction. Addresses the major historical-critical questions relating to the Bible's authority, and provides the student with an apologetic for the inspiration and inerrancy of Scripture.
Class Instructor: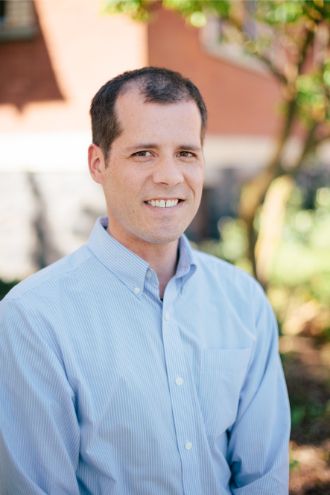 Dr. Armstrong received a Postdoctoral Research Grant from the Deutscher Akadamisher Austauschdienst to research at the Friedrich-Alexander-Üniversität-Erlangen-Nürnberg in Germany from 2006 to 2007 and lectured at Wycliffe Hall as a full member of the theology faculty of the University of Oxford in England from 2007 to 2008.
His ministry background includes service teaching at South London Christian College (England), the Eurasian Theological Seminary (Russia), the Evangelical Theological Institute (Bulgaria), the Evangelical Theological Seminary (Croatia), the Instituto Biblico Evangelico (Italy), Nairobi Evangelical Graduate School of Theology (Kenya), and ECWA Theological Seminary (Nigeria).
Class Schedule:
| | | | | |
| --- | --- | --- | --- | --- |
| Date: | Place and Time: | Subject: | Reading: | Assignments: |
| Thursday, August 20, 2020 | Online, 7:00–8:30 (CST, UTC-6:00) | Topic | Reading | Assignment |
| Thursday, August 27, 2020 | Online, 7:00–8:30 (CST, UTC-6:00) | Topic | Reading | Assignment |
| Thursday, September 3, 2020 | Online, 7:00–8:30 (CST, UTC-6:00) | Topic | Reading | Assignment |
| Thursday, September 10, 2020 | Online, 7:00–8:30 (CST, UTC-6:00) | Topic | Reading | Assignment |
| Thursday, September 17, 2020 | Online, 7:00–8:30 (CST, UTC-6:00) | Topic | Reading | Assignment |
| Thursday, September 24, 2020 | Online, 7:00–8:30 (CST, UTC-6:00) | Topic | Reading | Assignment |
| Thursday, October 1, 2020 | Online, 7:00–8:30 (CST, UTC-6:00) | Topic | Reading | Assignment |
| Thursday, October 8 2020 | Online, 7:00–8:30 (CST, UTC-6:00) | Topic | Reading | Assignment & Final Project Due |